Readable
Opifex writes readable code so your team can easily take ownership.
Maintainable
We write maintainable code, code that can easily be read, debugged, and maintained.
Performant
Code that performs and is well test.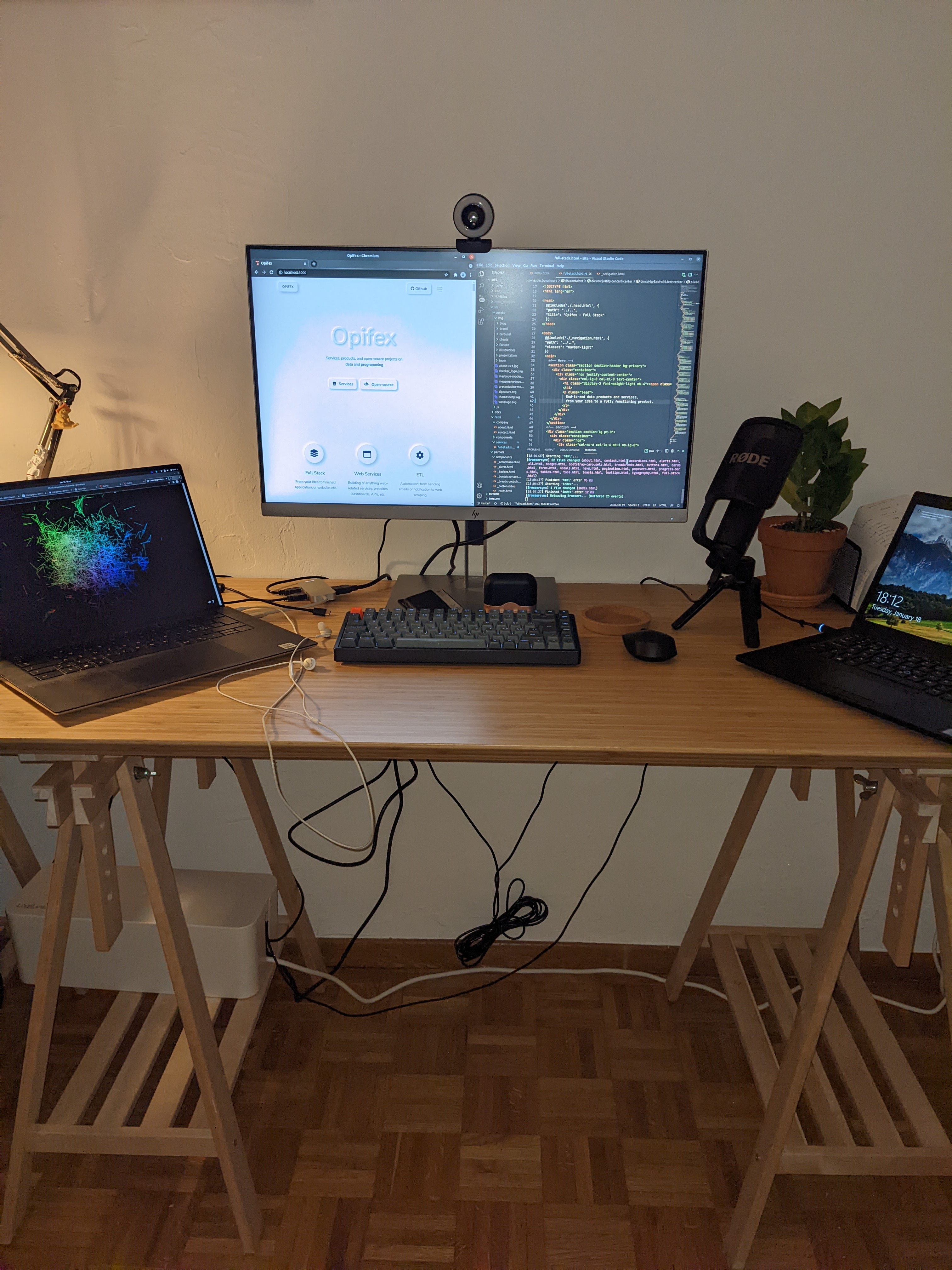 Develop with us
Opifex is experienced and passionate about developing data products.
Our small team is active in the open-source community, we're endlessly interested in what's next, and genuinely pleasant to be around.
The Team
I have 9 years of working experience in the realm of data analytics, 5 in tech companies in China and 3 in Switzerland at the World Economic Forum in Geneva.
I have two shiny applications on RStudio's shiny gallery: Chirp, an application to visualise and analyse Twitter networks, and Freedom of Press a runner up to the second Shiny contest (2020).
I have given numerous talks and workshops, at WhyR 2020 using NPM and webpack with R, a workshop on building htmlwidgets at eRum 2020, as a guest on the Shiny dev series podcast discussing user experience, and many more.
I am also the author of the book JavaScript for R published by CRC Press as part of the R series.